The ServicePoint Mobile option allows technicians in the field to access their service tasks from any web-enabled device. It interfaces directly with a ServicePoint system to provide real-time updating of service activity.


Secure remote login is enabled from any mobile device: tablet, smart phone, Android, iPad, or laptop. Our browser-based architecture runs on virtually any hardware. Technicians can see a listing of their assigned tasks, update their time worked, enter parts used and input notes via touchscreen, keyboard or voice input.  A summary screen includes total charges, the ability to capture a customer signature, and an option to email a user-defined document to the customer directly from the mobile app.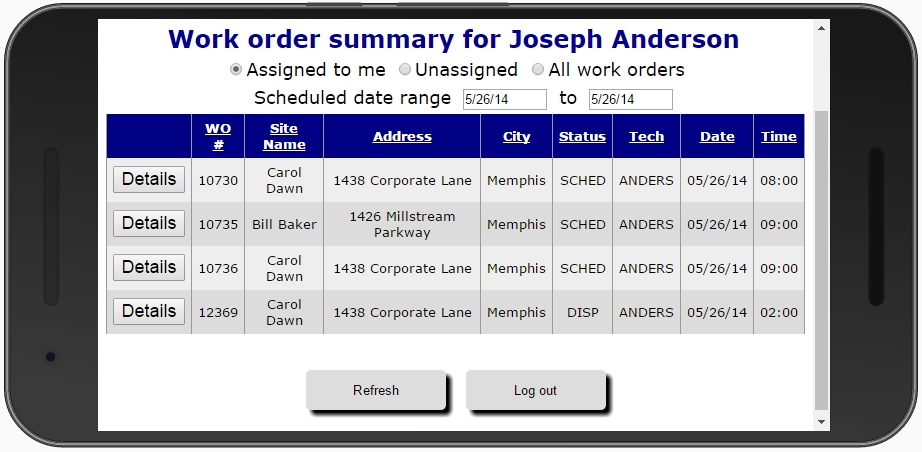 Daily technician job list.  This is a summary of the work assigned to a crew, truck, or technician.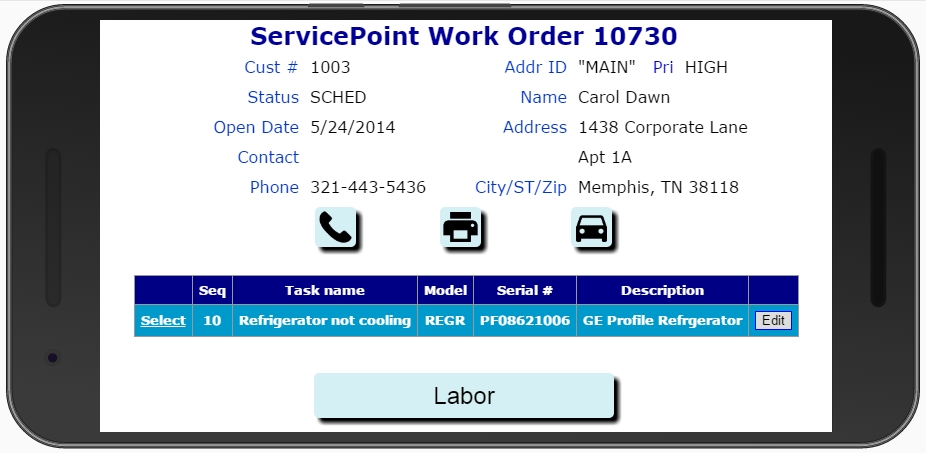 Work order detail.
A technician can phone the customer, get travel directions/navigation, and invoke a user-defined, printable work order layout with the touch of a button.  Other functions available include labor time entry, inventory parts used, and notes entry.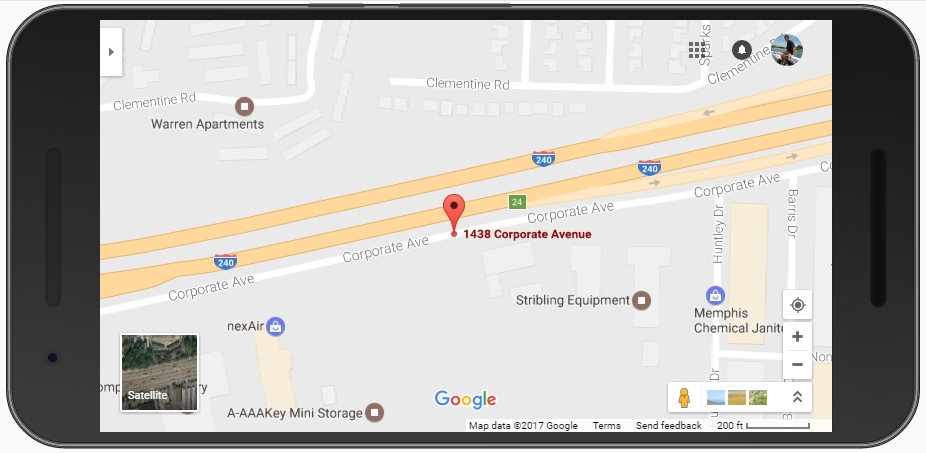 Travel directions and turn-by-turn navigation is invoked directly from the SPMobile work order.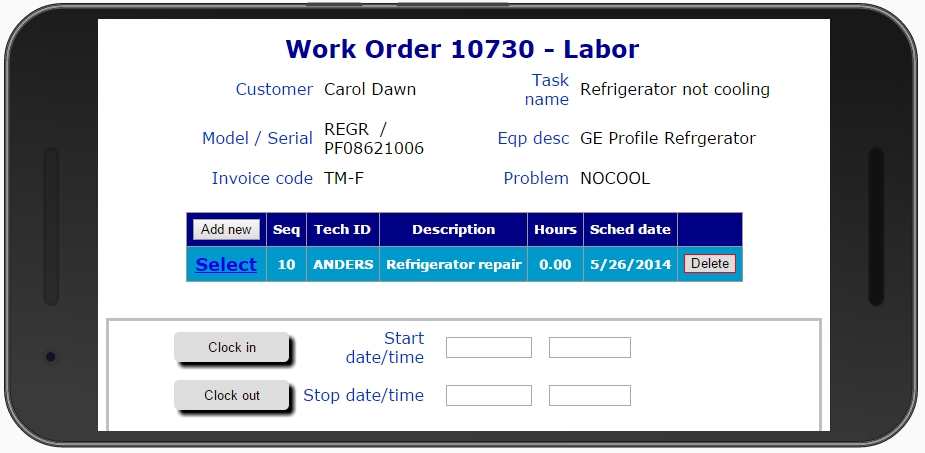 Technicians can clock-in and clock-out, updating the schedule calendar in desktop ServicePoint in real time.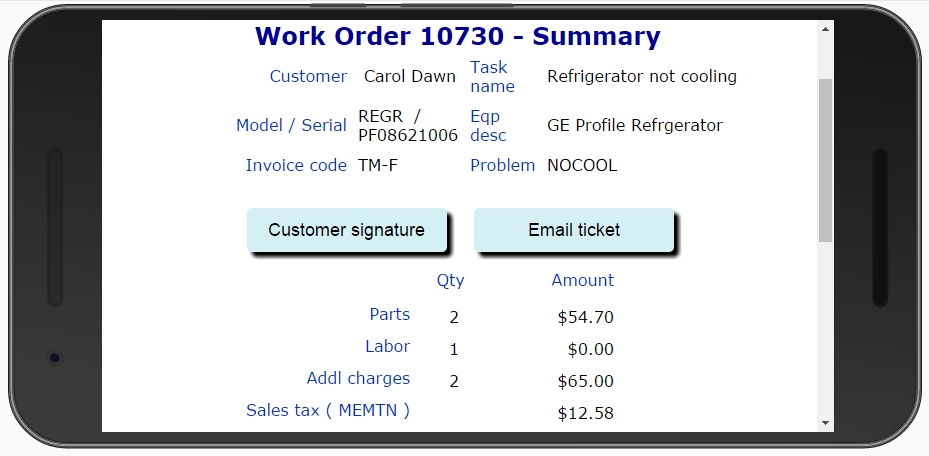 Work Order Summary.
A Summary screen shows total charges for service work performed.  From here a field technician can capture a customer signature, and if authorized, send a user-formatted email to the customer with the touch of a button.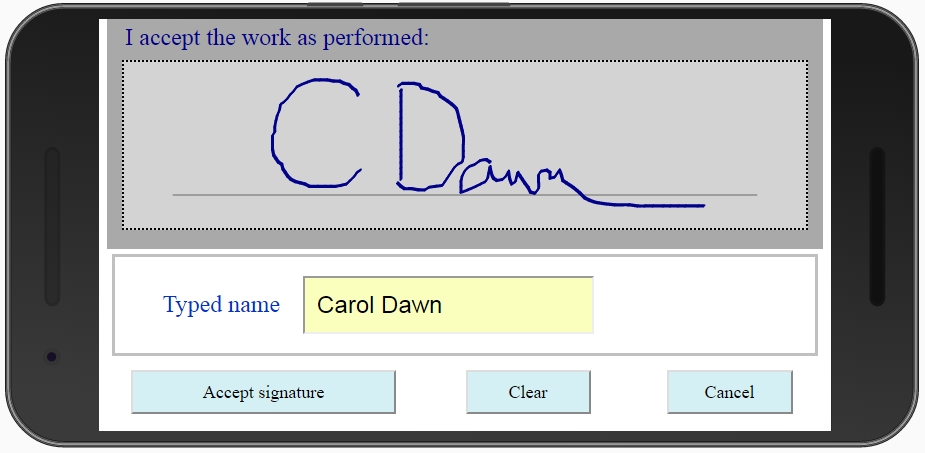 Touch screen signature capture is built in.  The date and time stamped image can be viewed from within ServicePoint, and printed on invoice forms and reports, and also be included on the ticket reprint in CounterPoint.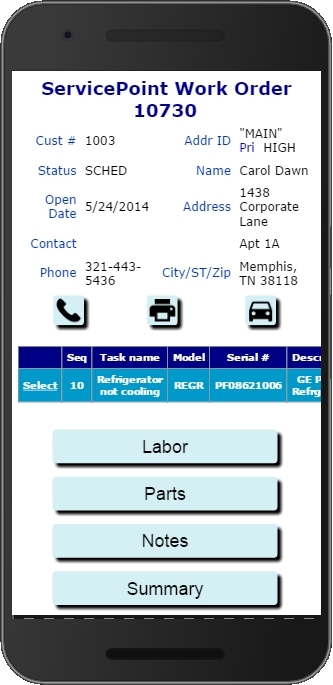 SPMobile is scalable on any device, and efficiently utilizes screen layout in landscape or portrait mode.  
This software is currently available for use with an existing ServicePoint system, interfaced with with CounterPoint SQL, PBS by Passport Software, or Microsoft Great Plains.  
Please contact us for more information, or to obtain a demonstration system visit our Downloads page.